Features & Benefits:
● It is a low acidic daily scrub with scrub and grain ingredients in a rich foaming body wash for gentle daily keratin care.
● Skin irritation test completed.
● 2-in-1 Body Wash & Scrub
● With Apricot seed exfoliator
● A floral bouquet of peony, rose, carnation and more is combined like creamy suede. The resulting fragrance feels soft and feminine.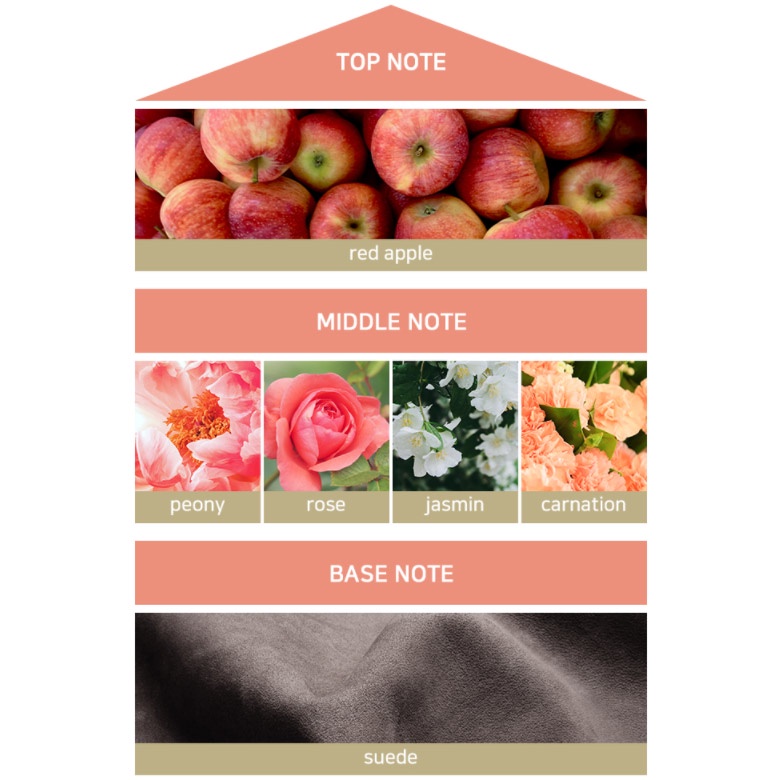 Apply an appropriate amount to a bath sponge or towel to make foam, then rub it over the entire skin as if massaging, then rinse thoroughly with water.
Purified water, sodium laureth sulfate, glycerin, acrylate copolymer, microcrystalline cellulose, lauryl hydroxysulfate, cellulose acetate, cocamidopropyl betaine, denatured alcohol, caprylyl glycol, potassium hydroxide, sodium Chloride, apricot seed powder, tetrasodium EDTA, citric acid, hexylene glycol, butylene glycol, 1,2-hexanediol, mung bean seed extract, rice extract, black bean extract, birch bark extract, Sori Root Extract, Sodium Benzoate, Fragrance